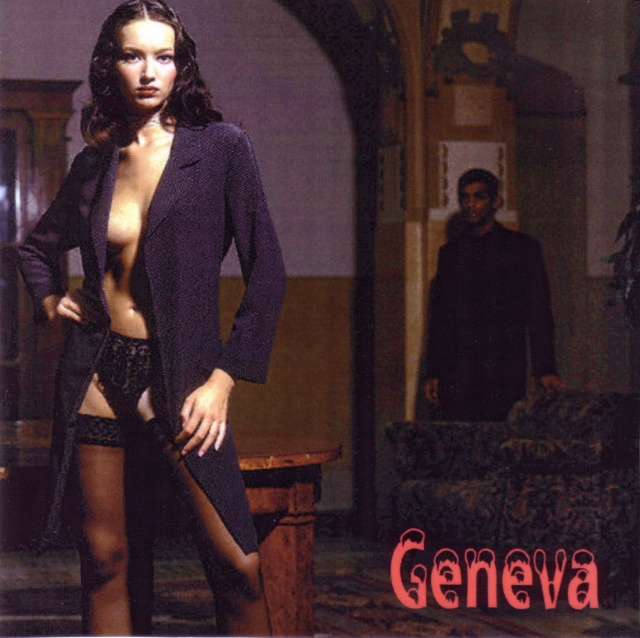 Mansfield Melodic Rock stalwarts dating back to 1987, GENEVA was assembled by guitarist Rich Ashford, ex TRAVELLER guitarist Michael Parnham, former TARANTULA vocalist Jamie Hutchinson, bassist Adrian Peck and ex-MAGNUM OPUS drummer Don Doncaster (real name Don Mills). With this line-up the band released both self financed singles. The first 7" single, 'Out Of The Fire', was pressed in a limited edition of only 1000 copies. Further demos followed before GENEVA won a Radio One 'Rock War' competition. The resulting prize of free studio-time resulted in the second single, a 12" affair featuring the lead cut 'Coming Home'.

In their time GENEVA supported GYPSY QUEEN, ROMEO'S DAUGHTER and SAXON. Ex-SHOCK SPLIT vocalist Crate joined in 1993 when Hutchinson quit whilst GENEVA guitarist Rich Ashford formed FREAKZONE in June 1993 with ex members of SHOCK SPLIT and HEADSTRONG. Guitarist Adrian Peck worked with VALENTINE.

In a bizarre twist of fate another band titled GENEVA signed to a major label. The Mansfield GENEVA proved the authenticity of their claim to the name by having registered GENEVA officially at the national register. Subsequently, the band would then be known as THE BAND FORMERLY KNOWN AS GENEVA.
Tracks:
1. All Over Town ++++
2. Liar ++++
3. Broken Heart +++++